The answer to this question seems to be quite obvious: immediately! Such information can be found in many articles on the Internet, they are repeated by neonatal wards doctors, neonatologists, paediatricians, orthopedists… However, the truth about starting treatment is somewhat different.
Question about the best time to start of treatment is the most frequent among the parents. Unfortunately, information about as soon as possible treatment are disseminated by many Websites, not especially medical reliable. In this way, inadequately information is shared by parenting blogs and quasi-medical Websites. For sure the answer will be a surprise: "Not immediately!"

QUICKLY? QUICKLY?
Ponseti writes in his book that in the hospital where he worked in Iowa, treatment was beginning "shortly after birth" (1) and 2-month or 3-month-old children they started their adventure with the derotation splint (so you can assume that the treatment started in the first week of the child's life). For everyone, this "short" has a different dimension dictated by the situation, even the need for a longer hospitalization due to prematurity. Some doctors make the jokes and say: "you need to put on the plaster-casts immediately after the head appeared in the world in childbirth" – we think that this ridiculous sentence accurately reflects the atmosphere of this imposed (and unnecessary) rush.

LOGICAL MEDICAL APPROACH
Treatment for clubfoot should start not later than within the first months of life. It is described in "Report from the first consensus meeting on the treatment of clubfoot using the Ponseti method." As you can easily see: there is no rush and no need. Nevertheless, doctors say that to start treatment as a child already has a month is most optimal. It's such a balanced time. Start treatment in the first period of life has many practical reasons:
the foot to treatment is slightly larger, which facilitates precision in determining the position of the foot bones relative to each other, and thus the correction is more accurate
before tenotomy the baby is a little bigger and older – general anaesthesia is associated with a lower risk of complications
Research conducted by Dr. Crisitna Alves (Coimbra / Portugal): "Ponseti method: Does age at the beginning of treatment make a difference?" showed that it does not matter if the treatment starts immediately after birth or after the child's 6 month – the effects of the treatment are comparable. Interesting studies were also conducted by Chinese scientists under the leadership of Dr. Yu-Bin Liu: "Timing for Ponseti clubfoot management: does the age matter? 90 children (131 feet) with a mean follow-up of 5 years." They have examined 90 children. This group was divided into 3 groups and it turned out that:
age between 28 days and 3 months at start of treatment method was associated with fewer casts required, lower relapse rate
early treatment (before 28 days) of age required more casts and had a higher relapse rate

AND PREMATURES BABIES?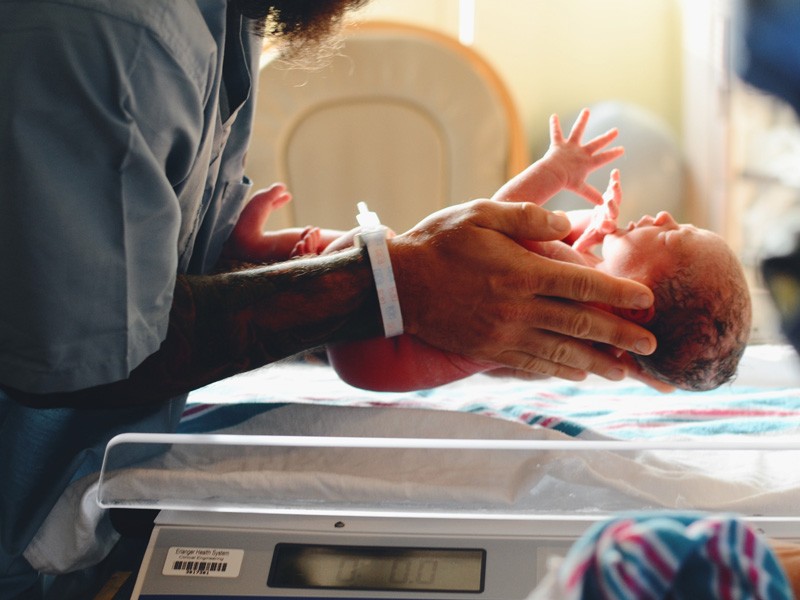 There is no need to plaster-cast a premature baby in the intensive care unit. The above-mentioned consensus also clearly precised of this:
"In premature babies there is no need to start treatment in the neonatal intensive care unit, and treatment should be deferred for several weeks to allow for the baby's foot to grow in size."
The best solution is to wait until the normal date of delivery (on average it is assumed to be 40 weeks of pregnancy) and add a "reserve" as in a healthy child or more when it is necessary for example due to health.

SMALL APPEAL TO SPECIALISTS
The best you can do for the parents and baby after delivery is… to give time. Point to a good source of knowledge, where parents will find good and current information about the defect, its treatment. Where they will have the opportunity to confront their ideas with the experience of other parents. As it has already been written above: there is no need to start treatment in the wards immediately. And it is not advisable to exert pressure: give parents freedom in choosing the treatment way, specialist and options. Don't scare them with unrealistic consequences that have no scientific and real-world support.

PARENT, YOU DON'T HAVE!
You really have time before you start treatment! Prepare for it smartly, because the treatment cannot be undone, especially the wrong one, and it leaves consequences that cannot be seen immediately. They often appear at various stages of treatment. Use time well for proper preparation to do it. You need time to know and understand this deformity. You need to be familiar with the treatment itself. In the hospital (after childbirth), many things are fast and under duress, because you are pressed by medical staff, because the doctor tells you, because they threaten with the consequences of non-treatment in the form of disability, telling you that you hurt the child. YOU DON'T HAVE TO AGREE TO EVERYTHING!

GIVE YOURSELF A TIME
Childbirths are different: some are quick and easy, others very long and exhausted. This reality is very dynamic. The condition of the mother and child is different from the imaginations. Especially when the first child is born. Sometimes reality surprises us and does not allow us to start treatment immediately. Fatigue, stress, a sudden drop in hormones ("baby blues" 3-5 days after birth), care difficulties, breastfeeding… we can multiply the issues. Everything can be hard. Take a rest and only then start building good knowledge. Knowledge "on way, fast and among the other activities" is not good and does not bring the desired fruit. Maybe the list below will be exaggerated, but … the location of the apartment is chosen by people for many months, checking many parameters, calculating the bank's interest rates but the decision to treating your child you are able to make in 10 minutes, without looking for reliable information, without checking of experience of a doctor, without analyzing the experience of other parents babies with clubfoot…
look for a good knowledge – https://ponseti.pl is a really good Website and trustworthy.
join to local parents group on Facebook
get to know the clubfoot as much as you can
understand the treatment and its details
plan where you will treat your child, take a look at this from the logistic point of view: weekly travels to change plaster-casts
give yourself time to think about what to do with your siblings (if you have other children) when you travel with your toddler
learn to say "NO" when someone tells you inadequate information and tells you to do something right away
know how to fight back and explain logically, calmly and matter-of-factly what you want and what you don't want
ask questions and don't be fooled by superficial answers
find the right doctor who is trained in Ponseti method, experienced – choose the right one, because bad treatment cannot be undone and its consequences are not immediately visible

Build a bond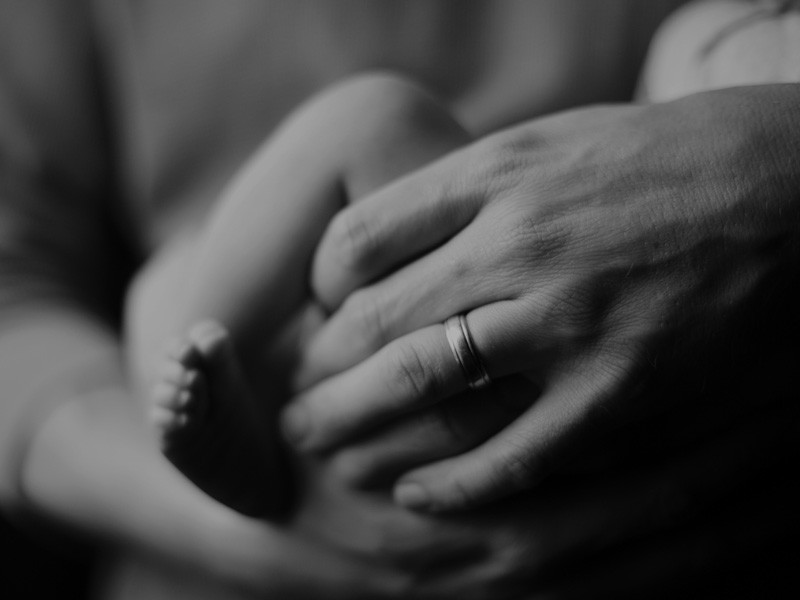 Dr Ignacy Ponseti said: "give time to bond with mother". Ponseti knew perfectly well that this bond requires "a moment" and that it is important in the course of treatment. Mother (and parents in general) are a guarantee of good treatment, they are a refuge of safety and relief. For this to happen, the mother must meet the child, be able to distinguish between the type of crying and needs. Yes, we learn this as parents throughout our lives, but this first stage is the most fruitful. And it doesn't matter how many children you have, because each one is really different and you have to learn he or she again. If you give yourself time to learn a child, it will be easier for you to respond appropriately and distinguish whether the child is crying because he is hungry or in pain.

Make a positive image
If a baby with clubfoot was born and he or she has siblings, this relationship between a toddler and an older child is important for two reasons:
the older one is an important part of little brother/sister acceptation, his/her difference and that would be good to show him this defect as a positive thing because it learns him to seen disabled kids (or any other kind of difference) positive with empathy and to do not discard brother/sister because he/she has "curvy foot"
during the period when you have to be more focused on the little clubfoot and on the treatment, the older one will tolerate it better, if he knows that he/she has different foot/feet, and mommy and daddy have to help him more. Praise the "older" into treatment as much as you can. Tell him that he is super brother/super sister that he helps mommy with a baby, she/he can paint the casts as he wants!
Familly needs to be familiar with the defect, method of treatment, eliminate the negative thoughts. Let the family be your support! Tell clearly about your needs and make your own borders, when someone from your loved ones strongly urges you to e.g. to take off the brace…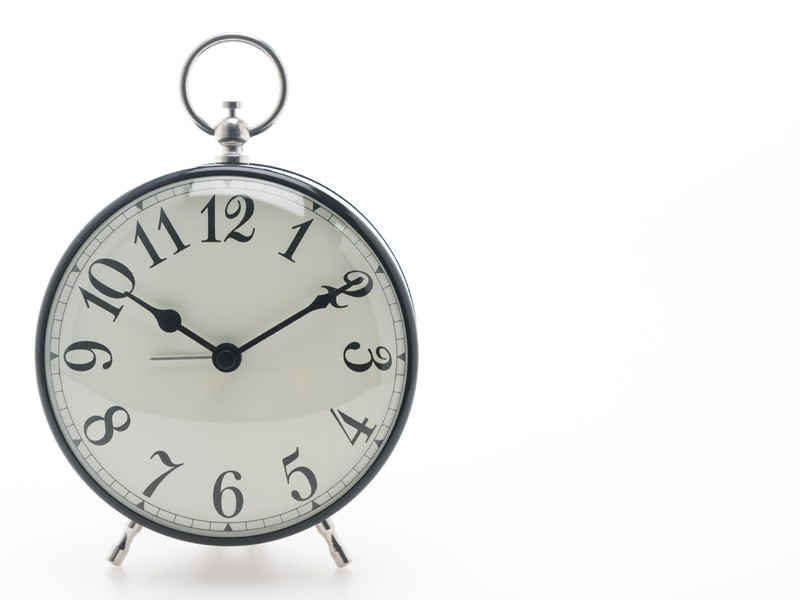 BE AWARE
You have a lot of time. Do not choose hastily and don't look for a doctor, because he or she is "near here", because it often turns out that treatment "locally" at some point turns into treatment "globally". Remember that mistakes can sometimes not be repaired or it will be time-consuming, expensive and highly uncertain. Also remember that mistakes are not immediately visible and often show up at different stages of a child's development and at different stages of treatment, and it may not be possible to correct them then.
---
Photos (in order of appearance):
1. own
2. Photo by Christian Bowen on Unsplash
3. Photo by Laura Fuhrman on Unsplash