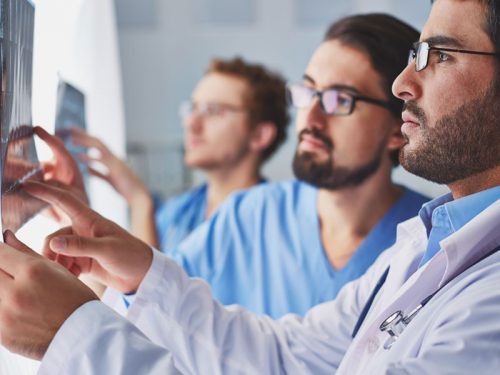 CONTROVERSIAL
Treatment of older children (above 2 y.o.) using the Ponseti Method has raised a lot of doubts from the beginning, even among trained doctors. This technique works great for newborns and infants, but the structure of their bones, flexibility of joints and ligaments simplify that, what leads to great treatment results. Older children's skeleton system, although it is still not fully mature yet, is more difficult to correct using such a non-invasive method. Hence, there are many dissussions among doctors according to results of treatment with this method of older children. However… starting the treatment among this group of small – large patients has a good prognosis and may give equally good and promising results.
Despite many doubts, attempts of treatment of older children have been made and have been made with success! Many researches prove that this method can be effective for children with neglected deformity, who have been treated poorly, and for children who have relapsed despite the surgery or for both. The age range of children starting treatment is very wide: from 2 to 19 years old. It clearly shows that Ponseti method can be used not only to toddlers, but also to adolescents, what gives an opportunity for a normal life. In these age ranges, this method is often used in developing countries IF NO TREATMENT. However, the fact that in more developed countries, where access to medical care and proffesional medical staff or technology is much greater, should not override the principle "First: do no harm" and the introduction of non-invasive method of treatment should be a priority goal.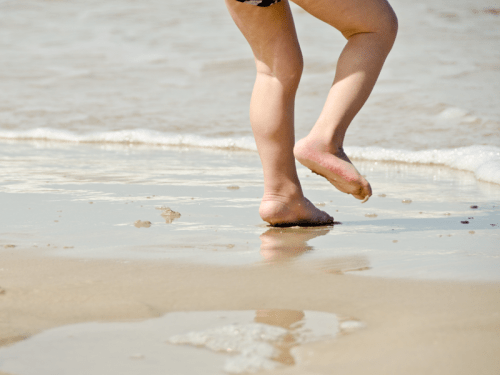 IF YOU HAVE 2 YEARS OLD CHILD, OR OLDER, WITH NEGLECTED DEFORMATION, OR IF YOU SUSPECT A RELAPSE, OR IF YOUR CHILD IS AFTER A FAILED SURGERY –
– YOU CAN ALWAYS CONSULT WITH A DOCTOR POSSIBILITY OF RESTARTING THE PONSETI METHOD.
A LITTLE DIFFERENT…
Ponseti method which is used in older children treatment, differs slightly from it's classic version. Doctor should provide you with all the information you need to know about this. Some of the modifications that may occur are listed below:
the doctor should spend more time for foot manipulation (redressing) before putting a plaster cast (about 3-10 minutes) – this will make the soft tissues more susceptible to stretching and the amount of plaster casts needed to obtain the correction may therefore be smaller
the number of plaster casts needed to obtain a full correction is greater – approx. 10
plaster casts can be changed every 2 weeks
there can be put a short plaster cast (from the toes below the knee) – so as not to immobilize the knee (to prevent its stiffness and to protect the cartilages) and for the child to be able to walk (the Soft Casts or Scotch Cast is usually used as a cover for standard plaster cast) – thanks to this, the muscles are able to continue working, but putting on the long leg plaster cats (from toes to groin, with bent knee) is also not a mistake
the abduction the foot in plaster cast is from 30° to 40° (for younger children it is even 70°) – such a "small" abduction does not limit the effectiveness of treatment
percutaneous Achilles tendon tenotomy can be done, but a different type of tenotomy (e.g. Hoke tenotomy) may be necessary for children who are much older
to prevent a relapse, all children must wear a foot abduction brace after the treatment (at least until 4 years old). If your child is older, your doctor may recommend wearing a good quality AFO orthosis during the day, or ADM shoes (to be worn during the sleeping)
no invasive surgical maneuver is necessary: postermedial releases, lateromedial releases, lateral releases or osteotomies
physiotherapy and exercise are both important tools used to help older children maintain their correction. The natural work of the foot strengthens the muscles and tendons, making it stronger, more flexible and efficient.
NOT NEEDED!
Invasive surgeries should always be the finality! They should never be your first treatment option. Therefore, any soft tissue release, osteotomies, triple arthrodesis, or using of external fixators to straighten the deformities (e.g. Illizarov or Taylor apparatus) are not necessary. Invasive treatment is long, costly, and brings with it a lot of complications: foot stiffness worsening with age, pain, adhesions, scars, need of re-operation, increased risk of relapse and risk of early arthritis, and long-term dysfunction. This can be reduced by applying the Ponseti method to older children. If clubfoot can be successfully treated non-invasively using simple means, why not?
CHOOSE WISE AND CONSCIOUSLY!
RESEARCHES & STUDIES:
1. Bashi R.H., Baghdadi T. et al.: "Modified Ponseti method of treatment for correction of neglected clubfoot in older children and adolescents. A preliminary report."
2. Lourenço A.F., Morcuende J.A.: "Correction of neglected idiopathic club foot by the Ponseti method."
3. Ganesan B., Luximon A.: "Ponseti method in the management of clubfoot under 2 years of age: A systematic review."
4. Elgazzar A.S.: "Ponseti management of clubfoot after walking age."
5. Yagmurlu M.F.: "Ponseti management of clubfoot after walking age."
6. Spiegel D.A. et al.: "Ponseti Method for Untreated Idiopathic Clubfeet in Nepalese Patients From 1 to 6 Years of Age."
7. Verma A., Mehtani A. et al.: "Management of idiopathic clubfoot in toddlers by Ponseti's method."
8. Dimeglio A., Canavese F.: "Management of resistant, relapsed, and neglected clubfoot."
9. Penny J.N.: "The Neglected Clubfoot."
10. El Tayeby H.M.: "Multiple tenotomies after Ponseti method for management of severe rigid clubfoot."
11. Ponseti International Association
12. Laaveg S.J., Ponseti I.: "Long-term results of treatment of congenital club foot."
13. Morcuende J.A., Ponseti I.V.et al.: "Radical reduction in the rate of extensive corrective surgery for clubfoot using the Ponseti method."
14. Smith P.A, Morcuende J.A. et al.: "Long-term results of comprehensive clubfoot release versus the Ponseti method: which is better?"
15. Dobbs M.B: "Long-term follow-up of patients with clubfeet treated with extensive soft-tissue release."
16. Ippolito E., Farsetti P et al.: "Long-term comparative results in patients with congenital clubfoot treated with two different protocols."

PHOTOS & GRAPHICS:
1. pressfoto – www.freepik.com
2. Kajal Story
3. Big Boy Story
4. Zdjęcia: własne
5. Magic Footprints