The dream of something unlikely has its own name. We call them hope.
Imagine...
Stop for a moment.
Can you imagine for a moment that your child with clubfoot is not treated at all?
And can you imagine that the nearest treatment center is many kilometers away from you?
There is no doctor close by, no treatment team, no materials for treatment.
You can't read and write. You don't have a phone. You do not have Internet access.
What do you feel when you think about it?
You are lucky!
You are lucky to be where you are.
You got what you got.
You can do what you can.
However, there are still places in the world where clubfoot treatment doesn't occur or is very expensive or difficult.
Then clubfoot becomes a disability in all its extent.
In developed countries, such as yours, children with clubfoot are treated relatively quickly and without major problems. As a result, most of them finish all treatment before going to school. This is important because they grow up with normal, functional and flexible feet: no pain or feeling different or inferior to their peers. They don't differ from them either in terms of appearance or capabilities. They are accepted and have equal life chances. The defect does not limit their functioning, making them defective and rejected because of their dysfunction.
Unfortunately, this is not the case everywhere … In the world, an untreated clubfoot is considered to be the most serious cause of locomotor disability. This is definitely a significant problem in many developing countries and as many as 80% of cases concern precisely these areas.
This state of affairs consists of many things that are impossible to imagine in a well-developed and relatively properly functioning state. The reasons can be completely prosaic, some even absurd:
the lack of access to knowledge about the defect, about its treatment options – relatively easy and low-cost – causes that these children do not undergo treatment at all and their feet remain distorted throughout their lives
access to wide health care is impossible or severely limited. Hospitals can be miles away from home or are very expensive to treat, so women give birth at home or in nearby health centers.
in some countries the influence of religion or value system is so strong that society believes that a child born with such a defect is a "curse" and a "punishment" for parents. It is also a source of misfortune and doesn't deserve care and treatment. Taking treatment is to some extent a departure from a given value system and "betrayal" them, which deserves condemnation and expulsion from the community.
in countries where poverty is widespread, if there is no support for parents by the state or an organization to help them, but not undertaken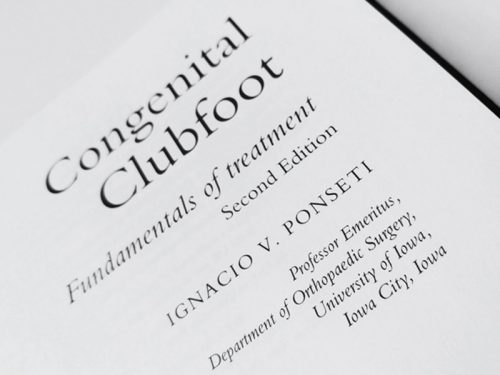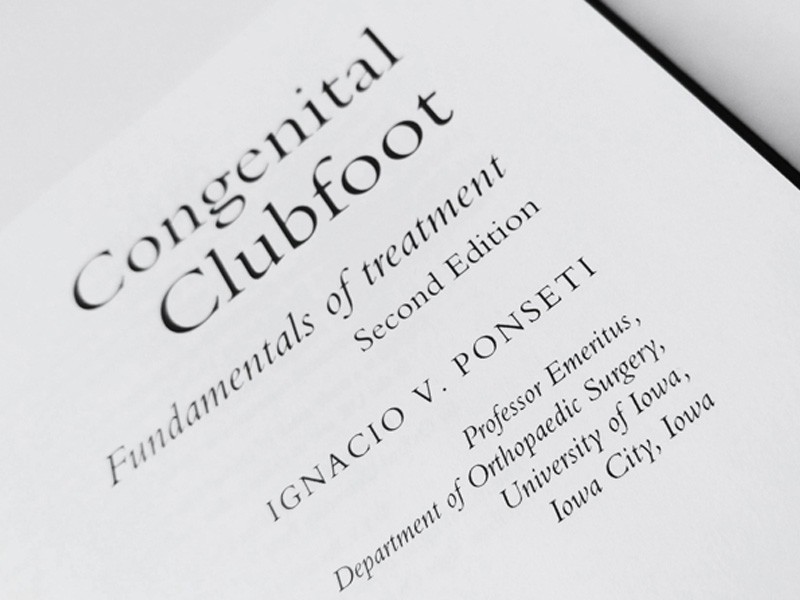 Solution?
As a Foundation caring for children with congenital clubfoot in Poland, we cannot and don't want to remain indifferent to the lack of access to treatment of this deformity in countries with a lower financial status than ours. Moreover, we consider it a certain moral and social duty to support all initiatives that provide extensive care for clubfoot children in developing countries.
There are organizations such as our Foundation around the world that build knowledge about the defect, show that the defect can be treated and that the Ponseti method is a great solution not only in terms of treatment results, but also in financial terms – it is cheap and can be widely accessible by solving the problem of disability.
Let's do it together!
We want to share with those who need it, so we decided to organize an action aimed at helping those children who are struggling with the lack of treatment, inability to finance treatment, difficult access to orthopedic equipment, treatment centers and specialists! Let's help them together!
Our action #FEET_OF_HOPE is our desire to no child with clubfoot was limited by his defect. And that this limitation would not be the result of a lack of treatment. Therefore we want to support relevant organizations working for clubfoot children in other countries!
On the anniversary of Dr. Ignacy Ponseti's death we want the Ponseti method to spread wide and far, reaching those places that need a ray of hope!
With our action, we want to draw everyone's attention to the fact that there are places in the world where children with clubfoot are not treated!
Join our action!
Join to our action #FEET_OF_HOPE now!
What you should do?
SHARE
Every Tuesday, on our Facebook page, we will publish content related to the treatment of clubfoot in low-developed countries and about the activities of the organization selected this year – share our post to reach the most appropriate audience
PUT ON
During the action, put on colorful socks at least once: one in green as a sign of hope and the other in orange as a symbol of energy and activity, then take a photo and post it with a comment that you are taking part in the action. Share this website and use hashtags #feet_of_hope #wecantogether #greenorgangesocks #clubfoot_limitless #stop_disability
DONATE
support us with your donation – even a tiny droplet attached to another droplet hollows out the rock – we believe in the power of the ocean
PAYPAL
Use PayPal to donate our dreams and goals for #feet_of_hope.

FOREIGN BANK TRANSFERS
All persons, companies and institutions who want to support our #feet_of_hope campaign by making a traditional transfer in a different currency, please make a payment to the following data:
Ignacio Ponseti Foundation Poland
Grodkowska 8/30
01-461 Warsaw
POLAND
Title of bank transfer:  feet_of_hope_2022
PLN account:
IBAN PL 73 1090 1014 0000 0001 4304 4713 (Santander Bank Polska S.A.)
SWIFT WBKPPLPP
EUR account:
IBAN PL 26 2490 1057 0000 9902 4632 4068 (Alior Bank)
SWIFT ALBPPLPW
USD account::
IBAN PL 79 2490 1057 0000 9901 4632 4068 (Alior Bank)
SWIFT ALBPPLPW
GPB account::
IBAN PL 17 2490 1057 0000 9904 4632 4068 (Alior Bank)
SWIFT ALBPPLPW
Support us!
Support them!
PAYPAL
Use PayPal to donate our dreams and goals for #feet_of_hope.

FOREIGN BANK TRANSFERS
All persons, companies and institutions who want to support our #feet_of_hope campaign by making a traditional transfer in a different currency, please make a payment to the following data:
Ignacio Ponseti Foundation Poland
Grodkowska 8/30
01-461 Warsaw
POLAND
Title of bank transfer:  feet_of_hope_2022
PLN account:
IBAN PL 73 1090 1014 0000 0001 4304 4713 (Santander Bank Polska S.A.)
SWIFT WBKPPLPP
EUR account:
IBAN PL 26 2490 1057 0000 9902 4632 4068 (Alior Bank)
SWIFT ALBPPLPW
USD account::
IBAN PL 79 2490 1057 0000 9901 4632 4068 (Alior Bank)
SWIFT ALBPPLPW
GPB account::
IBAN PL 17 2490 1057 0000 9904 4632 4068 (Alior Bank)
SWIFT ALBPPLPW